In mulberry research, it is often necessary to measure leaf area. Because leaf area is related to the photosynthetic efficiency of mulberry trees, it is one of the important trait indicators for studying the growth and development, yield formation and cultivation characteristics of mulberry varieties. Therefore, the determination of leaf area is an indispensable work for studying the physiology of mulberry trees.

Using

leaf area meter

measurement method, coefficient method, paper-cut weighing method, and computer image processing method to measure the area of ​​mulberry leaves are four commonly used methods. So which of these four methods is more suitable for measuring the leaf area of ​​mulberry leaves?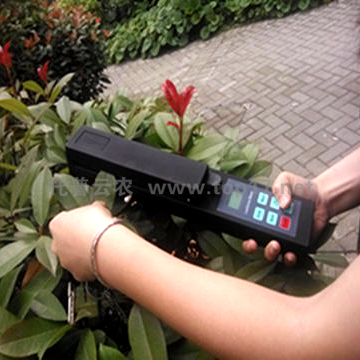 With the leaf area meter measurement method as the standard, the paired analysis method is used to check the correlation between measurement methods and measurement indicators. The results show that the leaf area values ​​measured by the paper-cut weighing method, the coefficient method, and the computer image processing method are highly correlated with the data measured by the leaf area meter measurement method. The four methods are all suitable for the measurement of the mulberry leaf area, and the leaf area meter The measurement method only needs to scan the leaves to get the leaf area, leaf length, leaf width and other data, which has the advantages of simplicity, speed and accuracy. Mulberry leaf area, leaf length, leaf width, sum of leaf length and width, leaf length and width product, and leaf quality all have extremely significant correlations. The regression equation obtained after testing is highly reliable, indicating that the leaf area meter measurement method only simply measures leaf area , Leaf length, leaf width data can estimate leaf quality, or estimate leaf area based on leaf quality.

Steps for measuring mulberry leaves with leaf area meter:

1. Turn on the instrument, press the enter key on the main interface to enter the system menu, and press the up and down keys to select.

2. Place the connection between the leaf surface of the mulberry leaf and the petiole at the scanning position of the instrument, press and hold the red button on the handle until the sound sounds and the screen shows that it is measuring, hold the front of the petiole and pull it at a constant speed to get the accurate value. After completion, the measurement data of this time can be viewed on the display.

3. After the measurement is completed, press the on-off key of the instrument to start the optical engine.
All series CNI Laser modules can be Fiber Coupled with different core diameter MM fiber or SM fiber. You have to refer to the detailed specs of each laser modules (such as power, stability, noise, size, etc) to decide which one is suitable for your application. We would like to do the coupling job for you.

The collimator of Fiber Coupling Laser is designed to connect to the end of FC/PC or SMA905 connector and contains an AR-coated spherical Lens . The distance between the spherical lens and the tip of the FC-terminated fiber can be adjusted to compensate for focal length changes, or to re-collimate the beam at the specific wavelength and distance of interest.

Fiber Coupling Efficiency Chart (Connector: SMA905 or FC)
Laser Type

Fiber Coupling Efficiency

FC for SM fiber ,FC/SMA905 for MM fiber

SM Fiber

4~9 µm

MM Fiber

≥50 µm

MM Fiber

≥100 µm

MM Fiber

≥200 µm

MM Fiber

≥400 µm

DPSS Laser

TEMoo

>40%

>70%

>75%

>80%

>90%

Multi transverse mode

>20%

>60%

>70%

>80%

>90%

TEMoo

>30%

>60%

>75%

>80%

>90%

Multi transverse mode

Low

>30%

>65%

>75%

>85%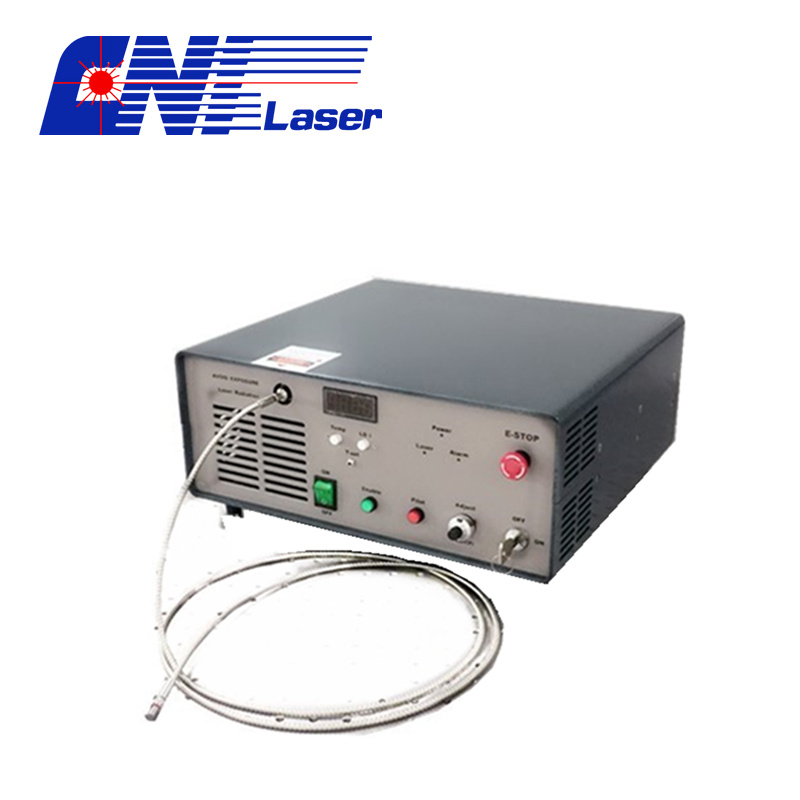 Fiber Coupling Laser

Fiber Coupling Laser,Fiber Coupled Laser,Infrared Fiber Laser System,Diode Laser Module

Changchun New Industries Optoelectronics Technology Co., Ltd. , https://www.opticsqm.com